Robert F. Kennedy, the former United States Attorney General, gives an account of the Cuban Missile Crisis and how the Executive Committee and his brother, President John F. Kennedy, handed the tense foreign relations between the U.S. and the Soviet Union following the Cuban Missile Crisis. Kennedy argues that the President chose to be involved in solving the Crisis but not controlling the team.
This book sheds light on my research question by providing important background information on the Crisis and the personal factors that contributed to the decision making process amid the Crisis. 
---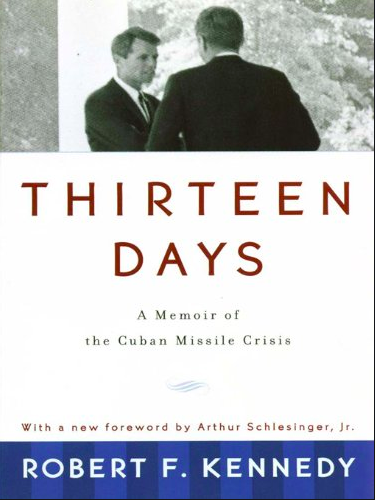 Kennedy, Robert F. Thirteen Days: A Memoir of the Cuban Missile Crisis. New York: W. W. Norton, 1969.